Lie back, relax and enjoy a perfect night's stay in one of our classic twin bedrooms
 These rooms offer all the comforts of our classic double bedrooms, but with two single beds in place of a double, making them ideal for friends or traveling companions. Help yourself to a full range of modern amenities and relax and enjoy a wonderful night's sleep in spacious room with a comfortable bed.
Complimentary bottled mineral water
Complimentary toiletries
Pet friendly
WiFi access
Freeview television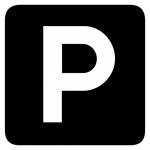 Free parking
Nespresso machine & Tea and Coffee Facilities
Can you believe autumn is just around the corner ? Take a leisurely walk in a quintessential British market town and wind down at The Feathers Hotel with 15% discount off our flex rate, available to book until mid-December.

Visit our Special Offers page for more details or use AUTUMN_RO as promo code when searching for availability.