Lie back, relax and enjoy a perfect night's stay in one of our classic double bedrooms
 Each room is well-equipped with a full range of essential, modern amenities and comfortable beds, these rooms feature a large double bed, ideal for couples enabling them to rest their heads and enjoy a wonderful night's sleep. Help yourself to a full range of modern amenities and enjoy a wonderful night's sleep in a spacious and comfortable double bed.
Complimentary bottled mineral water
Complimentary toiletries
Pet friendly
WiFi access
Sky television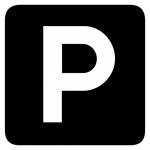 Free parking
Nespresso machine & Tea and Coffee Facilities
And remember, booking direct is £5 cheaper than any other website.